Dana has more than 25 years of senior management experience in high technology environments. His corporate career includes; GE Nuclear, Vice President with Applied Materials, and Vice President with Lam Research, President with Tru-Si Technologies, and 20 years as President of Oak Valley Consulting.
Dana has more than 30 years experience as an active member of numerous not-for-profit boards of directors, with current membership on the Boards of Directors of the Synopsys Outreach Foundation, the San Jose State University Tower Foundation, the Semiconductor Equipment & Materials Institute Foundation, the Healthier Kids Foundation of Santa Clara County, and the Charter School of Morgan Hill Foundation and Community Solutions.

Dr. Sheryl Ehrman is the Don Beall Dean of the Charles W. Davidson College of Engineering at San Jose State University. She previously served as Keystone professor and chair of the Department of Chemical and Biomolecular Engineering, at the University of Maryland, College Park. Dr. Ehrman received a bachelor's in chemical engineering from U.C. Santa Barbara and completed a doctoral degree in chemical engineering in the major field of aerosol science and technology and the minor field of atmospheric science at UCLA. She is a fellow of the American Association for Aerosol Research.
Dr. Ehrman served as a visiting scientist with the National Institute of Standards and Technology, in Maryland and as a National Science Foundation-sponsored post¬doctoral fellow at the Paul Scherrer Institute, in Switzerland. In 2006, she was named a Fulbright Research Scholar at the Indian Institute of Technology, Bombay. She served as a Fulbright Alumni Ambassador from 2013-16.
Michael is Dean of the College of Science at San José State University, where he oversees and provides strategic direction for disciplinary and interdisciplinary programs in Biology, Chemistry, Computer Science, Geology, Mathematics & Statistics, Meteorology & Climate Science, Marine Sciences, Physics & Astronomy, and Science Education. He holds a PhD. in Astrophysics from The Johns Hopkins University. He has a long history of involvement in STEM education efforts, from leading undergraduate research programs, serving as a partner teacher in area middle schools, and supporting collaborations between SJSU and ESUHD.
Michael is the father of two teenage daughters, and likes to spend time hiking, traveling, playing with his dog, and forever trying to improve his photography skills.

Rudha, the Director of Engineering, Lam Research Inc., is a passionate entrepreneur classically trained in Mechanical Engineering from San Jose State University and Berkeley's Engineering Leadership Professional Program. Currently focused on delivering value in the Semiconductor industry, Rudha leads the Lam Research CSBG Mechanical and Global Hardware Engineering departments headquartered in Fremont CA. Rudha enjoys exercising with his family, watching his children play sports and supporting his community through board membership roles in STEM education throughout Silicon Valley.
Chief Risk & Security Officer and Head of Corp. Social Responsibility at KLA Corporation (1994 – present). Vince is a passionate and results oriented community leader with extensive experience creating and managing programs and policies in the areas of Environmental, Health and Safety (EHS), Corporate Security, Information Protection, Privacy, Emergency Preparedness, Regulatory Compliance, Business Continuity Management and Risk Management.
Vince enjoys using his unique combination of strategic vision and tactical execution across multiple disciplines.
Chuck Packer provides thoughtful and strategic counsel on estate, gift and philanthropic tax planning with a leading focus on essential issues important to individuals and families. Chuck's practice and expertise includes actions in Northern California and beyond, including Europe, Asia, India and Australia. As a Shareholder of Hopkins & Carley and a former member of the Firm's Executive (Management) Committee, Chuck understands business imperatives.
Chuck's passion for helping young people build bridges to their future and envision themselves going to college is what keeps him engaged with organizations like the Silicon Valley Tech Academy.

Sandy is the recently retired CFO of a Silicon Valley manufacturing company designing and manufacturing gas discharge lamps. She brings more than 35 years of accounting and bookkeeping experience, with previous positions as manager of business services for a large regional accounting and advisory firm.
Past treasurer of the Morgan Hill Historical Society and honorary member of the Morgan Hill Rotary Club, Sandy has handled accounting for both for more than 20 years. She has been married to David for more than 53 years and loves to garden in her free time. The Morgan Hill Chamber of Commerce named Sandy 'Woman of the Year' in 2016.
Pedro David Espinoza is a TED Speaker & entrepreneur. In 2016, Pedro became a sought-after diversity speaker. Oracle, Walmart & Splunk are some of the companies Pedro has worked with to help them create an inclusive culture. In 2018, Pedro founded Pan Peru USA, a venture that empowers women to become entrepreneurs. With the support from Bristol Myers Squibb, MSCI, Western Union & First Republic Bank, Pan Peru has grown from empowering 1 to 60 women. In 2019, Pedro wrote a book with Jorge Titinger, with contributions from Eric Schmidt, Reed Hastings & Dan Schulman. In 2021, Pedro joined SVLG to lead the LaunchCircuit and The Innovators Fund to support founders through resources & partnerships.
John Crump is the former Director of the Tech Academy of Silicon Valley (2006-2014), created by the late Dr. Jay Pinson, Dean Emeritus of SJSU College of Engineering. John's earlier career included co-creating, producing and hosting the Silicon Valley Report on KTEH, and more than a decade of reporting on technology news stories for KNTV. His academic background includes bachelor's degrees in Journalism and in History.
John has a passion for helping students see technology's cutting edge, so they may better envision solutions to future challenges.
John has co-authored two books on World War II topics, Hiroshima-Bridge to Forgiveness and Thunderbolts of the Hell Hawks.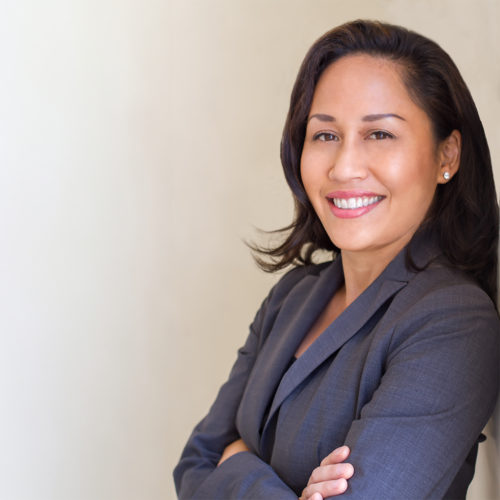 Donna Yasay leads a solution architecture organization for Amazon Web Services semiconductor segment. Her Organization is responsible for building solutions in the semiconductor ecosystem that span Fabless/System IC suppliers, FAB/IC Foundries, IDM's (Integrated Device Manufacturers), Automotive and Industrial, as well as IP Designers, to help AWS semiconductor customers achieve their cloud adoption journey such as chip design using the Cloud, Cloud EDA (Electronic Design Automation). Previous to AWS, she spent over two decades in the Semiconductor industry leading product, sales and engineering teams at major semiconductor companies such as Marvell, Xilinx, and Qualcomm.
""A tech-savvy Board sets a right tone for shaping the culture of innovation."

― Pearl Zhu

Digitizing Boardroom: The Multifaceted Aspects of Digital Ready Boards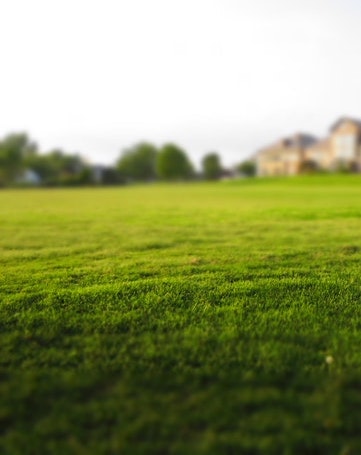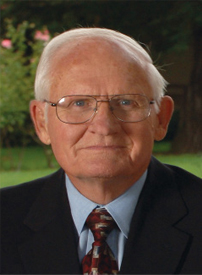 History
Jay Pinson
June 23, 1929 – Sept. 20, 2008
Founder and director of the original Tech Academy, the late Dr. Jay Pinson envisioned the program as a way to inspire youth about careers in the fields of engineering and science and to enlighten them on their need to excel in math and similar disciplines while progressing from middle school through high school.
He determined that the Tech Academy needed a high-powered, relevant curriculum, and a commitment to excellence. He encouraged learning through hands-on, collaborative problem-solving.
San Jose State University's Science, Technology, Engineering & Math (STEM) Program is named after Dr. Pinson, in honor of his work.
The Silicon Valley Tech Academy's directors and staff aim to preserve and grow his legacy